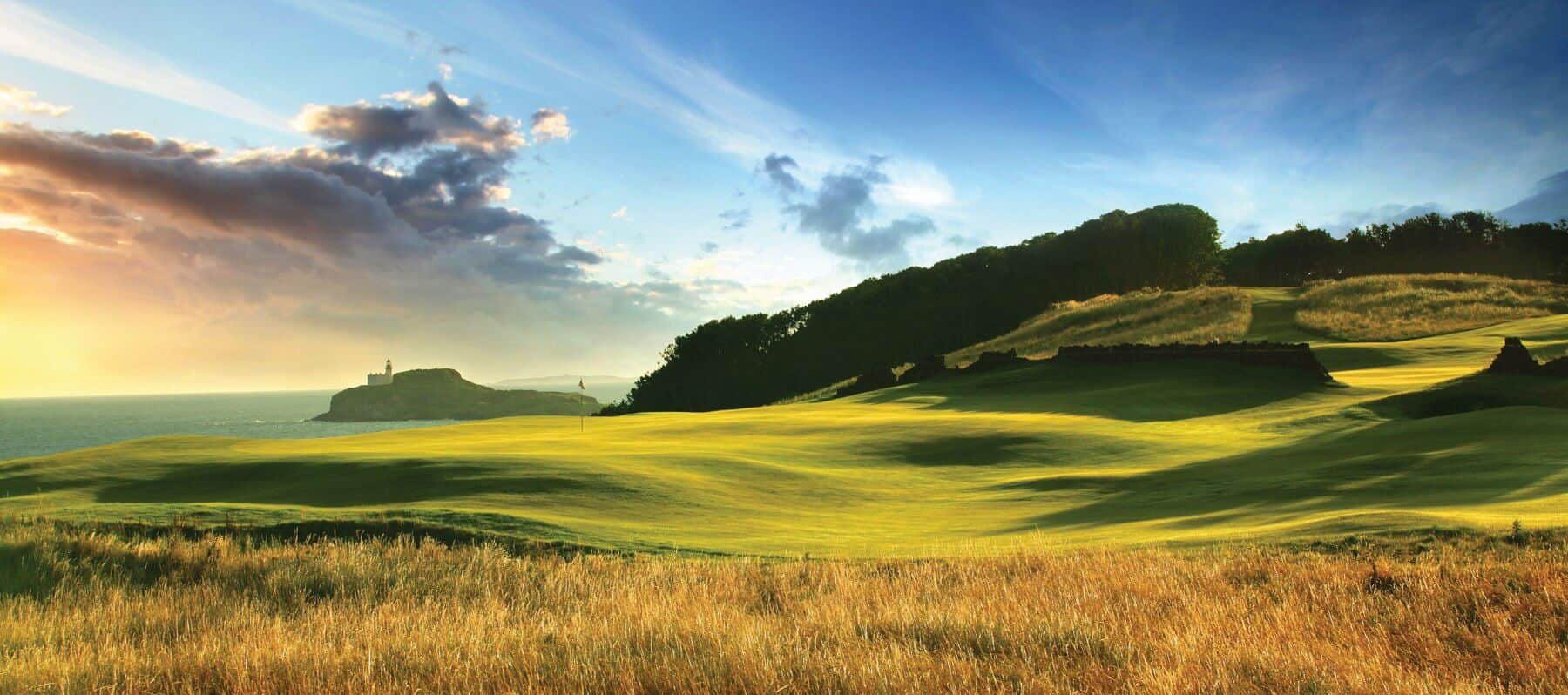 6 REASONS EAST LOTHIAN GOLF COURSES ARE SO SPECIAL
Find out why East Lothian golf courses on Scotland's Golf Coast are some of the best in Scotland – making it a perfect place in the UK for a 'staycation' golf break when travel restrictions are lifted.
1 If you love links golf, you'll love East Lothian
East Lothian is known as Scotland's Golf Coast; this picturesque and sunny region near Edinburgh boasts 21 golf courses along 30 miles of stunning coastline, including the largest concentration of Championship links golf courses anywhere in the world.
From world-famous links golf courses such Muirfield, described by Golf Shake as "unquestionably one of the world's great courses", to relative hidden gems such as Longniddry, East Lothian is heaven for anyone with a love affair with links golf. If you enjoy the unique and unpredictable windswept challenge of links golf, and playing golf in Scotland generally, then the golf courses in East Lothian are a must-visit destination.
Find out more about the links golf courses in East Lothian here
2 Spectacular holes like this one
They say 13 is unlucky for some, but lovers of links golf will feel they've lucked out when they arrive at the 13th at The Glen Golf Club. The aptly-named 'Sea Hole', a blind par 3, is the signature hole of this clifftop course that epitomises what links golf in East Lothian Scotland's Golf Coast is all about. Nestling amidst the rocks, the beach and the dunes, and with Bass Rock looming in the background, it's easy to see why it's become one of the most famous and most photographed Par 3s in Scotland.
The Glen has won the hearts of many golfers including Andrew Coltart, the former Ryder Cup and European Tour player who said: "This beautifully manicured course is an absolute must for any golfer wishing to golf in East Lothian, Scotland's Golf Coast. The Glen is Scotland's answer to the much-heralded Pebble Beach." 
Find out more about The Glen Golf Club here
3 They sum up what golf in Scotland is all about
Those aren't our words, they're the words of D.J. Piehowski one of the team from No Laying Up, the hugely popular American golf 'fanalysts' and podcasters.
When DJ and the No Laying Up team visited East Lothian Scotland's Golf Coast in 2018 to make one of their 'Tourist Sauce' videos, they played The North Berwick Golf Club and promptly fell in love with it.
"North Berwick was the first links course I ever played in Scotland," said D.J. "It is quite possibly the greatest match play course in the world. Of the courses that I've seen, it's the one that most perfectly sums up what golf in Scotland means to me. There are no rules on how you have to play a shot, apart from those set by nature and physics, who happily laugh at you if you aren't able to pull it off."
Watch the video of their trip to East Lothian here
4 The history
East Lothian Scotland's Golf Coast is home to Musselburgh Links, The Old Course
which is reputed to be the oldest playing golf course in the world, with documentary evidence dating back to 1672. There are also claims that Mary Queen of Scots played on the links in 1567.
The nine hole, par 34 links golf course, is an original Open Championship venue, hosting the event on six occasions between 1874 and 1889.  For a unique golfing experience, you can hire hickory golf clubs and play the game as it was in the Old Golf Course's heyday
Find out more about Musselburgh Links here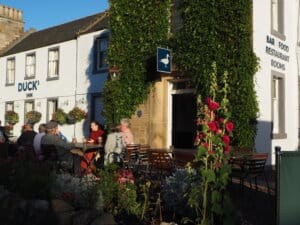 5 The 19th hole
While East Lothian Scotland's Golf Coast is world famous for its legendary links golf courses, it is also renowned for its gracious hospitality making it the perfect place for a 'stay and play' golf break in Scotland. Take Duck's Inn for example – built in 1638 and hosted by local legend Malcolm Duck, its cosy bar oozes traditional pub atmosphere and has long been a favourite spot for Ryder Cup Captains. And on one of East Lothian's many sunny days, it's a perfect spot for al fresco food and drink after a round. It's just one example of the many charming places to eat, drink and stay in East Lothian.
Find out more about Duck's Inn and other accommodation options in East Lothian here
6 The array of accommodation options
One of the joys of Scotland's Golf Coast is that there are so many accommodation options to choose from, and they are all extremely close to the golf courses. From family friendly hotels like Nether Abbey Hotel to luxurious country houses on estates like Archerfield House, many are within walking distance or a few minutes' drive from world-class golf courses. Additionally, many of the accommodation options are independently owned and managed by people who have deep knowledge of golf in East Lothian.
Have a look at the accommodation options here