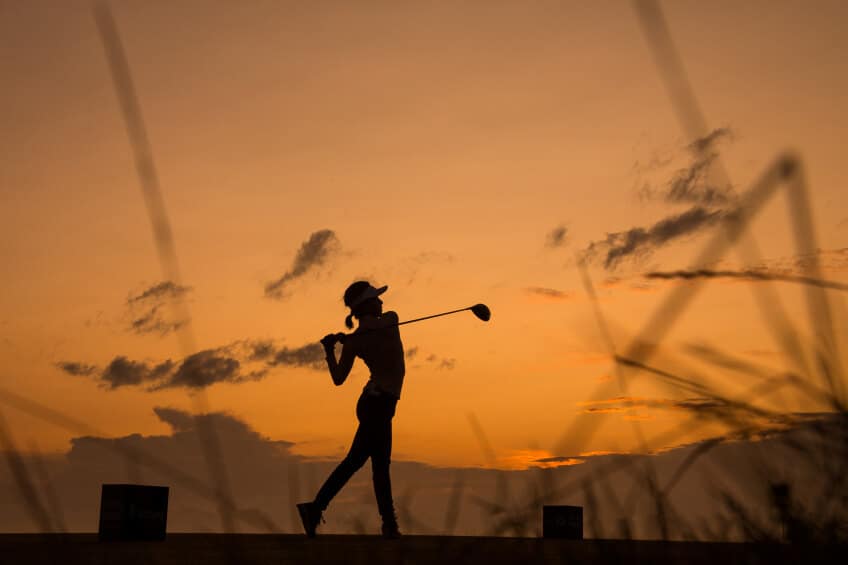 MUNI HE MAKES THE MOST OF MORNING RETURN.
The round two leaders Mi Jung Hur, Moriya Jutanugarn and Anne Van Dam might have finished up their second round's last night but 12 groups had to return this morning at 7.30am to complete their second round.
China's Muni He made the most of the return, picking up where she left off by making a tap in par at the 16th followed by a birdie on her 17th and a par up the last to complete a bogey-free round of 64 (-7).
The Chinese 20-year-old LPGA rookie, who moved up to T3 at the halfway stage, will be paired with 2019 U.S Open winner Jeongeun Lee6 and 2017 champion Mi Hyang Lee this afternoon for round three at 12:14pm."I didn't mind coming back. I went to bed around midnight last night so I got a solid 5 hours of sleep."She added, "I only practiced the shots I knew I'd be doing on those three holes before going out, so very targeted practice. I am very surprised at myself to be in this position because coming in I thought it was a real challenge and I even mentioned that I am not very good in the wind but so far I've really enjoyed it."The halfway cut fell at even par with 71 players or better making it to the weekend.Round three gets underway at 10.24am with players going out in three balls in a two-tee start.With the weather proving to be a huge factor in scoring this week, the players that went out early on Thursday and late Friday benefitted from the more favourable conditions and scored on average 6.4 shots better across the two rounds. Not a single player in the top 20 played on the opposite side of the draw with Hyo-Joo Kim leading the way for players teeing off late Thursday and early Friday.  She currently sits in T27 position.