SCOTLAND'S GOLF COAST – ITINERARY 1
We know that organising a golf holiday can be time-consuming, awkward, and complicated. The choice of golf courses, when to play them, in what order, which accommodation, when are the deposits due, how do we get to the golf course, the list is endless. Our next three articles will highlight our three Member accommodation providers who have taken away the hassle and saved you time by creating a selection of fantastic golf itineraries.
Who is coming to Scotland's Golf Coast?
Two dedicated golf couples are heading to Scotland for their first links golf experience. They love golf, they are members of a club, they like to practice, they want to learn how to play links golf, they love trying local food and they definitely want a room with a view.
Where to stay?

Reasons for The Lodge at Craigielaw
Seaview rooms
Grass driving range
Links golf course
6-hole par 3 course

Easy access to all the courses
Day 1
Fly into Edinburgh airport with direct flights from a great selection of major airports in Europe, aswell as North America. It's only a 35-minute transfer to the hotel.
The 'seaview' room has a view over the golf course, and it's 30 seconds from the restaurant and 2 minutes from the 1st tee.
The flight lands in the morning, so there is time in the afternoon to play Craigielaw.
After 18 holes, head to the bar and enjoy a gin & tonic looking out across the Forth of Firth towards Edinburgh and Fife.
It's been a long day of travel, so enjoy a nice relaxing shower and head back to the restaurant for a traditional fish 'n' chips, then bed early.
Day 2
Roll out of bed and into breakfast. The promise of another local 'links' awaits.
As you look out across the Craigielaw golf course, beyond the historic stone wall, you will see Kilspindie. The 35th oldest golf course in the world, a shorter challenge, but a lot of fun with spectacular views. It will take you five minutes to get there.
After 18 holes, the traditional clubhouse is a beautiful setting for a bowl of cullen skink and a pint of the local ale. Explore the history of the club, reminisce about the putts for birdie, then head the short journey back to Craigielaw to put your feet up.
With a little spare time in the afternoon, head onto the South links, the par 3 6-hole course. Hone those short links shots.
A package can be arranged with all dinners at Craigielaw, or why not head to one of our local hostelries on one of the evenings. Duck's, a two minute drive away in Aberlady, will swamp you with golf memorabilia and a wonderful selection of whisky. The fine dining experience is terrific too.
Day 3
The penultimate day and with a taste for links golf, Gullane No3 is next in line.
It's an afternoon tee time, so with the morning free, it's time to explore Gosford House and its grounds (a short and beautiful walk from the Lodge), the neo-classical country house, home to the Seat of the Earl of Wemyss and March. You might recognise the House from various Outlander episodes.
Your walk has built up an appetite, so the new Visitor's Clubhouse at Gullane is a welcome sight.
All three of the Gullane courses are built on the best of links turf, with No3 (1910) designed by two-time Open Champion and local, Willie Park Jr.
With your bump and runs and low stingers into the wind perfected, it's time to head back to Craigielaw for a final dinner and talk of which of the 21 courses to play on your next trip to Scotland's Coast.
Don't wish your time away though, it's Longniddry tomorrow.

Day 4
Following a relaxed check-out after breakfast, there is the promise of a mid-morning tee time at Longniddry.
Designed by Harry Colt (Wentworth and Royal Portrush) and opened in 1921, Longniddry is an unusual mix of links and parkland holes, with a selction of tees making it ideal for golfers of all abilities. It's a course that will help you remember the best of Scotland's No1 Golf Destination.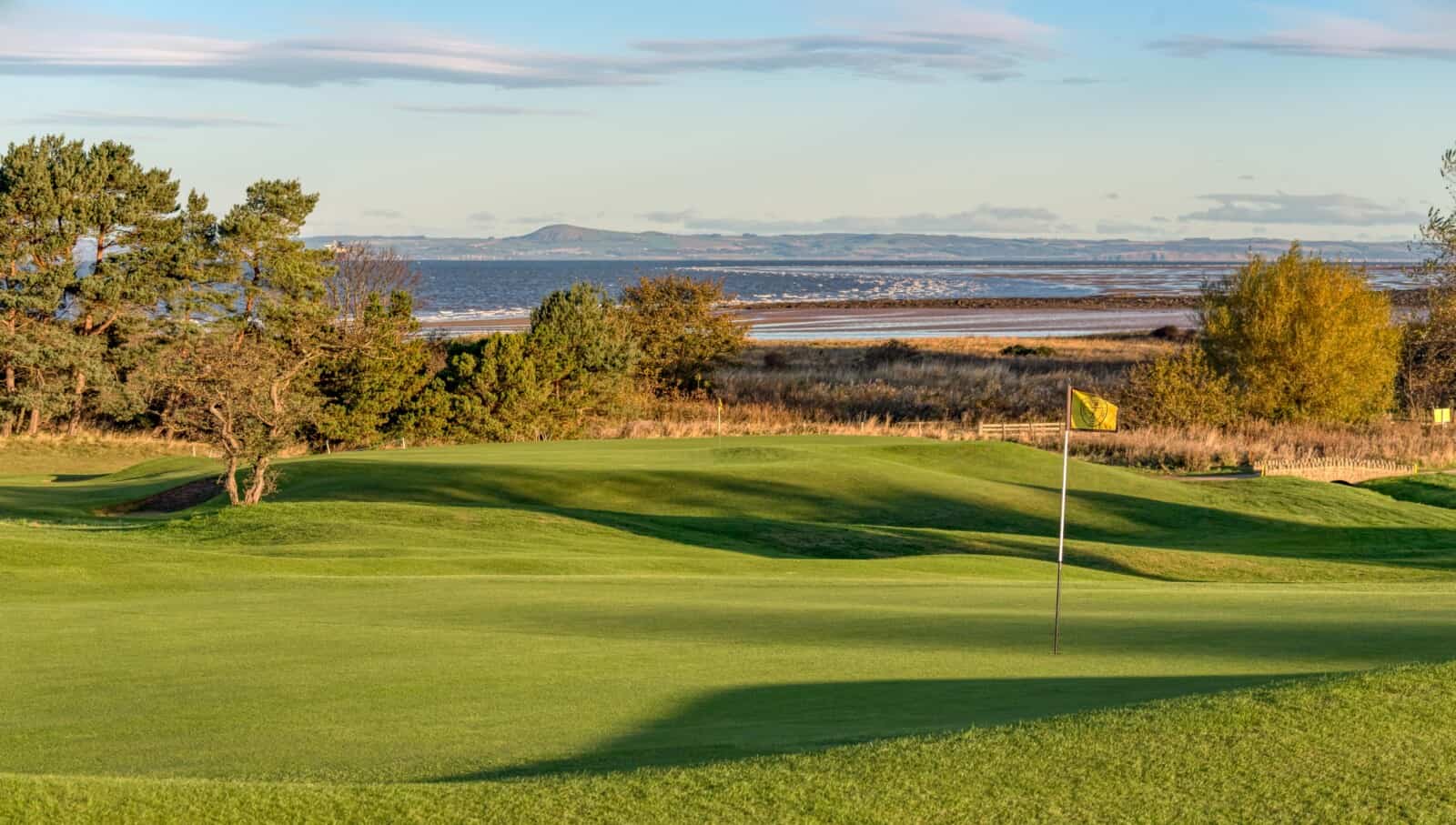 After a spot of lunch, there's enough time before your flight to visit the Glenkinchie visitor's centre. The distillery is on the way to the airport and this new experience is a fascinating way to discover the lowland home of Johnnie Walker.
With a few souvenirs stashed away in the luggage ready to toast memories of Scotland's Golf Coast on your return, the airport is a short drive away.
With memories made, links golf perfected, East Lothian's amazing food and drink sampled, it's time to plan the next trip!
Cragielaw has other packages and fantastic golf itineraries on offer, or contact them directly for a bespoke quote.