UNBEATABLE GOLF, BUT THERE'S SO MUCH MORE
We are understandably proud of our golf courses in East Lothian. With 21 courses in such a small area, there is plenty of golf on offer. In fact, that's 360 holes in total, but, we understand that visitors are interested in more than just golf. Hard to imagine, but it's true!
East Lothian benefits from its proximity to Edinburgh (all courses are within 50 minutes of the centre), but the region itself has a selection of fantastic tourist attractions which can make your stay even more spectacular.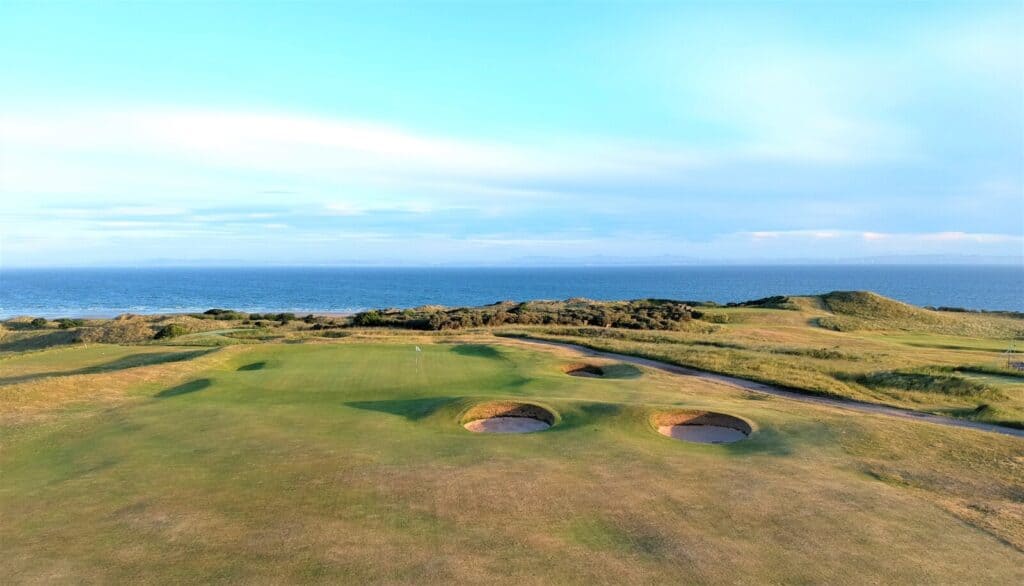 Glenkinchie Distillery
The lowland home of Johnnie Walker, the Glenkinchie Distillery has recently reopened its visitor experience, following significant investment. The Edinburgh malt is enjoyed on its own, but it is also a vital component of Johnnie Walker. Discovery tours are a must.
The Scottish Seabird Centre
The Scottish Seabird Centre is situated in the centre of North Berwick with a spectacular location overlooking the beaches, Bass Rock and the Forth. Enjoy the brilliantly interactive experience and learn about Scotland's 18,000km of coastline and 900 islands.
Musselburgh Racecourse
The Musselburgh Racecourse plays a significant role in East Lothian's golf. The famous Musselburgh links is located in the centre of the track. Famous for its Opens, it's the green of the racecourse and the sound of hooves which are more appropriate in this scenario. So, with a number of race meetings each year, it's a great place to unwind after the winning putt has been sunk.
National Museum of Flight
Located in the original wartime buildings of RAF East Fortune, the hangars, control tower and airfield are all still intact. The National Museum of Flight takes you on a journey of flight from the First World War to the present day, including interactive adventures and the chance to board Concorde.
Part 2
Over the coming months, we will feature many aspects of East Lothian. From food and drink, the restaurants, cafes, bars, pubs and clubhouses, to where the produce comes.
We will meet the personalities and explore East Lothian's passion for golf and tourism.
There is a lot happening in East Lothian in 2022 and we are here to cover it.