VALUE FOR MONEY GOLF THIS WINTER
On Scotland's Golf Coast, whether it's things to do, food, accommodation, or golf, we are proud of our variety. Of course, we are lucky to have several of the world's most sought-after golf experiences. As a destination for bucket list courses, we certainly tick the boxes. However, the strength of our product comes in the form of all 21 courses. The selection on Scotland's Golf Coast is second to none, making East Lothian Scotland's No.1 destination for value for money this Winter.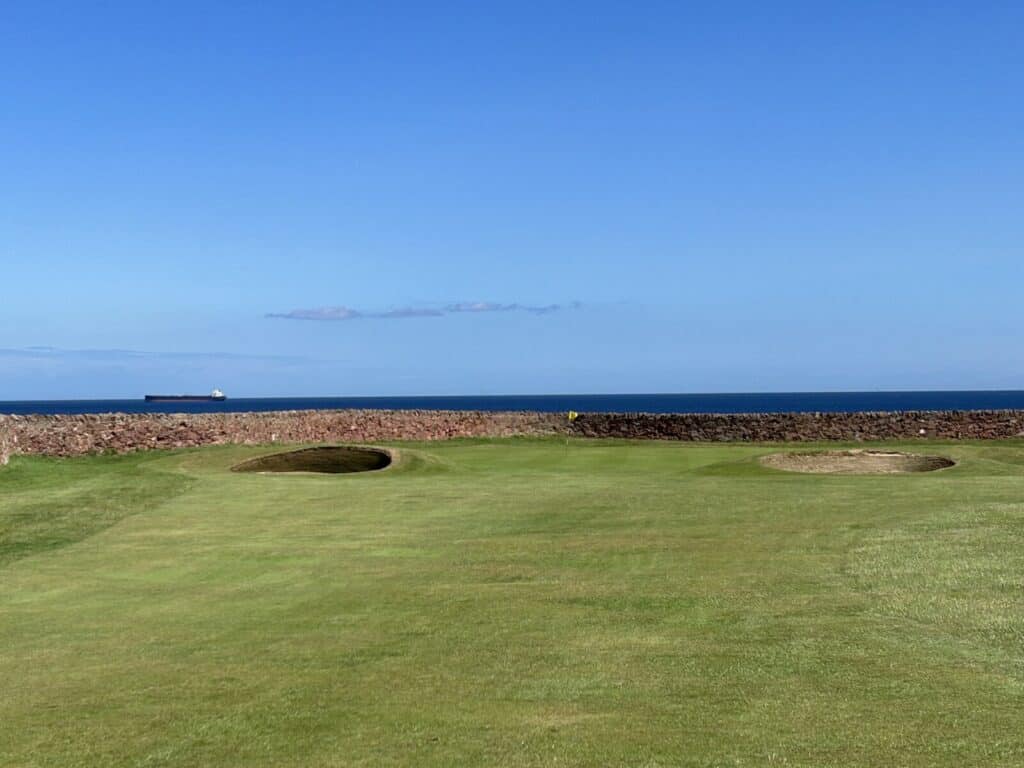 With the greatest concentration of Championship links golf courses in the world and many fun and affordable courses, anyone from a seasoned long-haul golfer to a midweek 36 holer can be accommodated.
As a result of the firm, sand-based links and the superbly draining inland courses, Winter is not a season to avoid. In fact, the November to March period in East Lothian is to be embraced. The courses are in good condition, the tee times more plentiful, and the pressure on the wallet is less. Here are some examples of how Scotland's Golf Coast is Scotland's best low season option.
Gullane No.3
Starting at Gullane, they greedily have three 18 holes on show. No.1 has recently hosted the Scottish Open, whilst No.2 is its resplendent neighbour. Willie Park Jr's No.3, meanwhile, asks for craft, guile, and finesse. The challenge is no less severe to its siblings, it is just slightly shorter. An ideal Winter three hours, where links' shots can be honed, it's only £40 midweek and £45 at the weekend.
Royal Musselburgh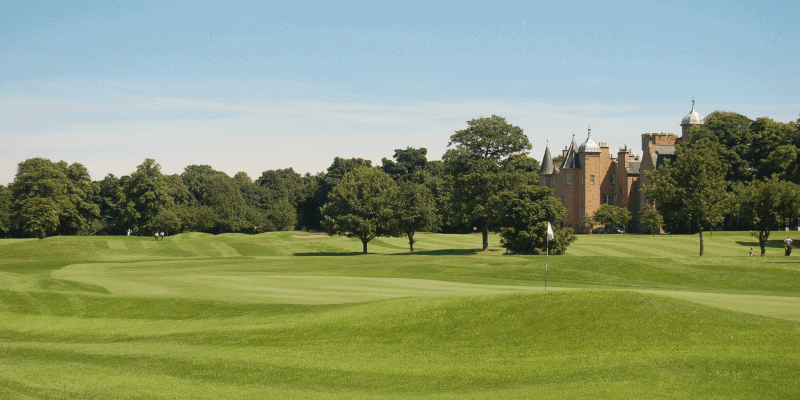 Darting inland, we can head to Royal Musselburgh. James Braid has crafted 18 holes that reward great play but punish a wayward drive. The setting in amongst the trees is a pleasant contrast to the courses closer to the water. There is a little respite here from the vagaries of the Winter weather. £40 midweek and £50 weekend green fees make it an attractive proposition as an alternative to the coast.
Longniddry
Moving to Longniddry, the combination of links and inland holes offer a nice mix. The light as the sun sets behind Edinburgh is spectacular and the kite surfers off the coast always entertaining. At £40 midweek and £60 at the weekend, add Harry Colt's classic to your off-season list.
Craigielaw
A little further along the coast from Longniddry is Craigielaw. Positioned beautifully overlooking the Forth and across to Fife, the course has matured nicely over the past 20 years. A firm winter favourite because of its winter condition and the excellent practice facilities, Craigielaw is only £50 midweek and £60 at weekends. Don't forget, the Lodge is on hand for those wishing to base themselves at the resort.
The Glen
The iconic 12th hole on the Glen can be yours for only £50 during the week. There are the other 17 holes too, which benefit splendidly from the coastal location. The views across to the Bass Rock, Fife, and North Berwick are worth every penny. A post-round bacon roll, then a wander into town before dinner is an ideal East Lothian day.
Dunbar
Last, but by no means least, is Dunbar. This narrow strip of land hugging the east end of Scotland's Golf Coast is as good as it gets year-round. Old Tom, Ben Sayers and James Braid have all played their part in its design. The greens hold up to all weather and consistently run smooth and the bounce on the links turf is reliable, or as unreliable (that's its beauty) as can be. A warm welcome, a mug of coffee, and only £70 make Dunbar another excellent addition to your itinerary.
Stay & Play on Scotland's Golf Coast
It is possible to highlight many more of our 21, but the six above truly are amazing value for money. Whether it's for one night, two nights or a week, it's a shame not to take advantage of the relative calm and availability on Scotland's Golf Coast.
Remember, there is no such thing as bad weather, so have a look at all our accommodation and golf options, including the Stay & Play packages, and we guarantee a first class golf trip. East Lothian really is Scotland's No.1 destination for value for money Winter golf.