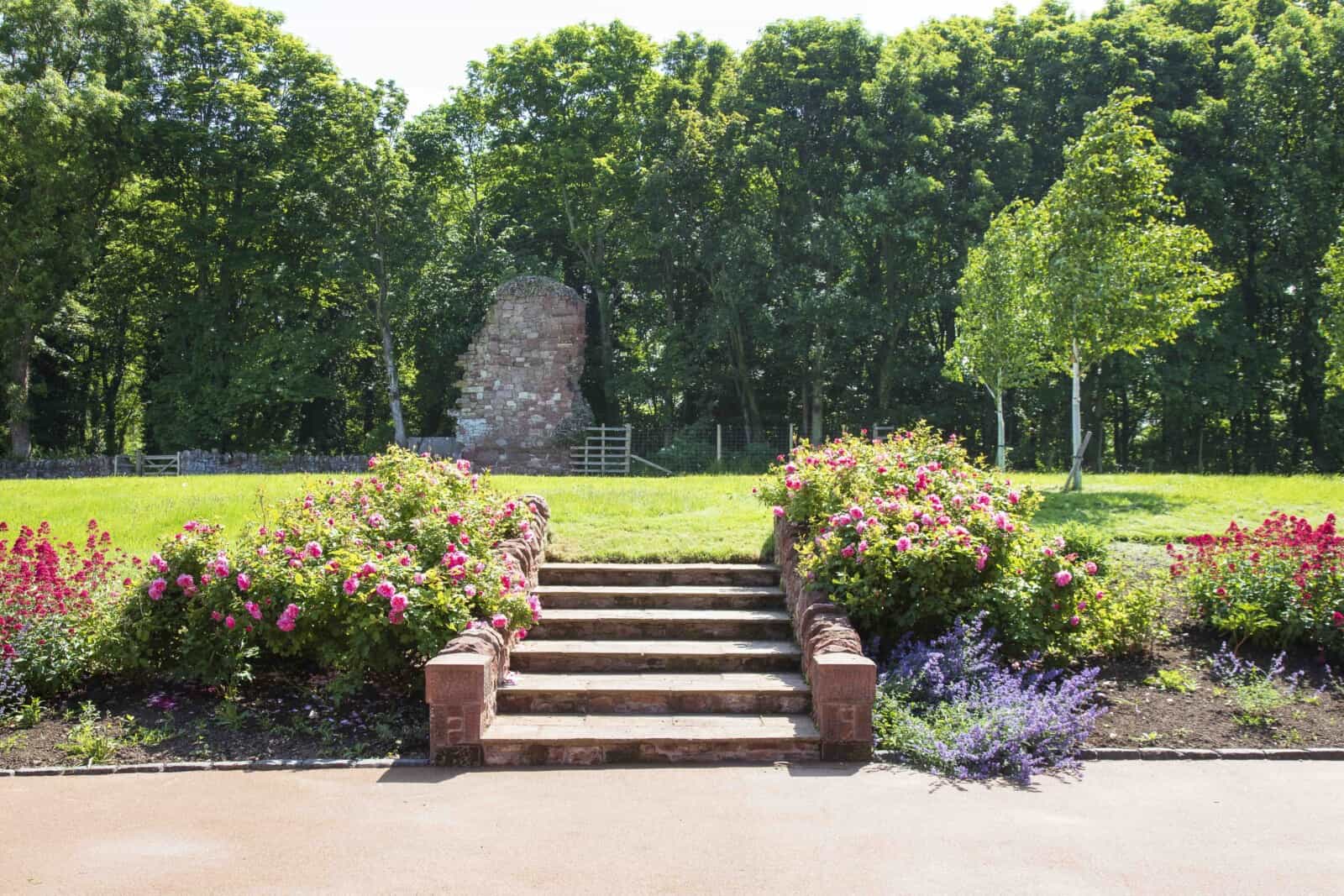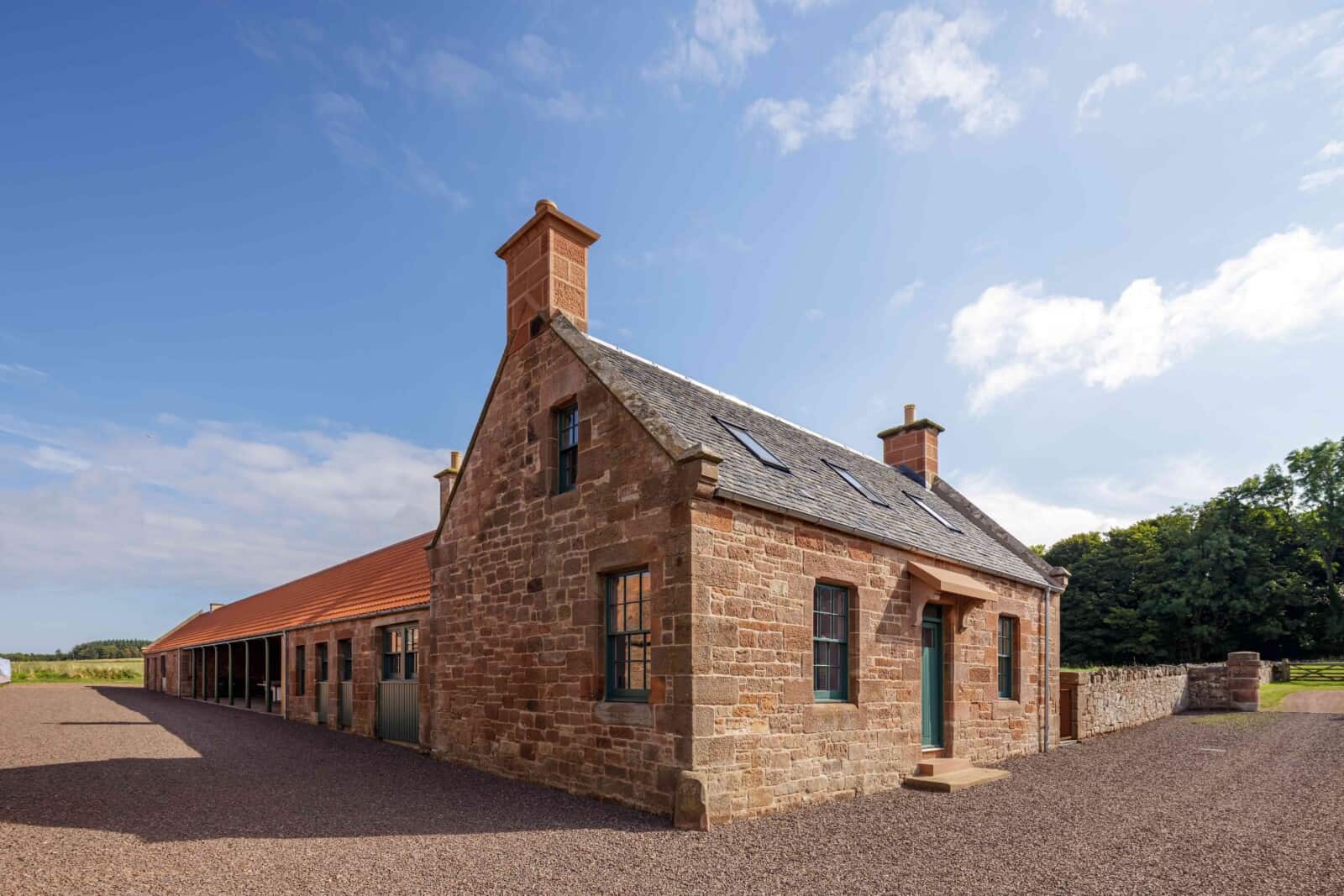 Papple Steading is a beautifully and sensitively restored historic steading, with meticulous attention to detail. Offering exceptional comfort, privacy and tranquillity as a self -catered exclusive use retreat.
Located in the heart of East Lothian's countryside, Papple Steading can be reached from Edinburgh by car in 40 minutes or a 20 minute train journey from Drem (9 miles) or Dunbar (6 miles) station.
The four properties are available individually or on an exclusive use basis, with ensuite rooms provided for two to twenty guests with full access to the grounds.
The Farmhouse, Grieve's Cottage and two Bothies can combine as a single property encompassing ten elegantly styled bedrooms – ideal for large groups who wish to gather privately for business, pleasure or just to play golf.
The interiors are an elegant mix of contemporary styles. Victorian antiques sit alongside locally produced artisanal log tables and seating. Sleek polished floors combine seamlessly with William Morris wallpaper. Relax in Harrison Spink's beds with vegan duvets and pure cotton sheets.
The Farmhouse is the social hub of Papple, with four ensuite bedrooms. Guests have full access to the drawing room, dining room and relaxation wing with a library, TV room and wellbeing studio.
Grieves Cottage has four bedrooms, country kitchen and AGA with sliding door on to a private terrace. Alongside Grieves Cottage are the two Bothies, Shepherd's and Ploughman's each of these one-bedroom suites has a kitchen, living room area and outside terrace with BBQ.
The variety of spaces are ideal for a quiet time to relax and rejuvenate or for hosting formal or casual dining experiences. Catering and foraging within the grounds can be easily arranged with our partners Buck and Birch. Table tennis and table football happen in the cart shed, a rustic, partially open event space.
The grounds are extensive. Explore the woodlands and discover boardwalks, bridges and swings. The handcrafted follies are perfect for wildlife spotting and there are art installations set in amongst the native trees.
A stunning seven acre native wildflower meadow a few minutes walk away is contained within Papana Wood, through which Papana water runs. The meadow has accessible paths that lead to a Pavilion and beautiful secluded areas near to the river. Somewhere to enjoy the hum of insects, serenity and peace.
Free wifi
Free parking
Dog friendly
Bbq
Firepit area
Ensuite bathrooms
Accessible facilities
Wellbeing studio
Woodland and meadow walks
Games area
Catering available
Wood burning fireplaces
Laundry facilities