A GOLF BREAK TO EAST LOTHIAN IS HARD TO BEAT
On Scotland's Golf Coast, we are blessed with an array of golf courses that is second to none. Not only do we have the highest concentration of Championship links golf courses in the world, but from 9-hole courses to historic courses, we challenge the best.
To combine the diversity of golf, with such a variety of accommodation is a recipe for success. It's Stay and Play heaven! You'll not be surprised to hear us blowing our own trumpet, but after two years of reflection, as a stay and play destination, we have it all.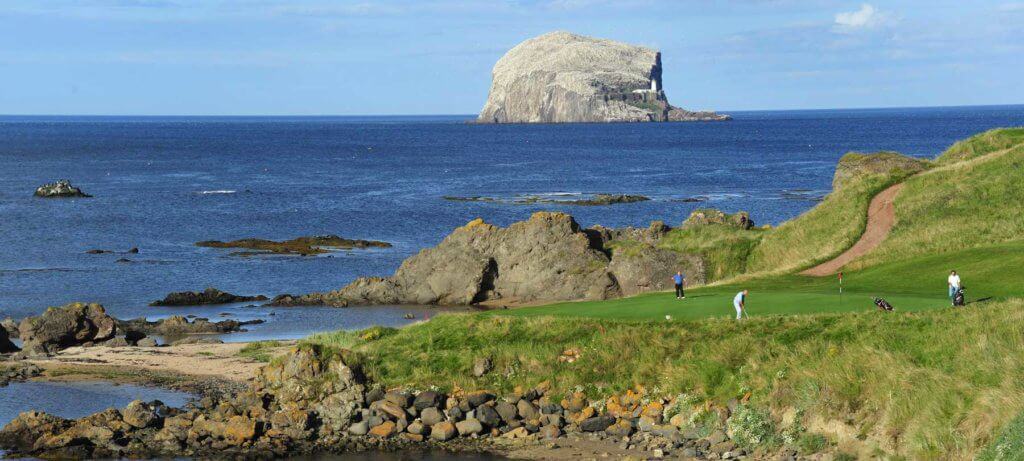 Download the guide
Such is the passion for golf tourism in the region, our knowledge is power. For years, our accommodation providers have helped golfers from far and wide create once in a lifetime experiences, annual outings for golf friends and regular short breaks for the golf nuts. The beauty of East Lothian is that no matter why you visit, we know what you want.
If you have downloaded the guide, you will have seen our courses and accommodation providers. If not, click here and enjoy the information, forward to your friends and colleagues and start planning.
There is a lot of information, so to help find your ball in the semi-rough, a selection of our accommodation providers has already put together packages to help guide you. Through the guide, the website and signing up to the newsletter, you will be able to contact them directly and we are confident they will inspire you to choose East Lothian. Here's why.

Garleton Lodge stay and play
Garleton Lodge is superbly located, enviably overlooking many of the courses and the Forth of Firth. Its prime position lends itself as a 'central base' for all the golf courses in the region. Only 30 minutes to Edinburgh airport and 15 minutes to both North Berwick and Dunbar, travel time is practically nothing.
A current offering that Garleton Lodge is promoting is the Hidden Gems package. As mentioned, it's not all about bucket list courses in East Lothian. Gifford's 9-hole, the lesser known Gullane No3 and the stunningly scenic Glen Golf Club will not leave you disappointed. The Hidden Gems package is the perfect example of how our bed and breakfast and hotels can create a package to suit your occasion, ability, and budget.
For Garleton's full selection of packages, please click on the link.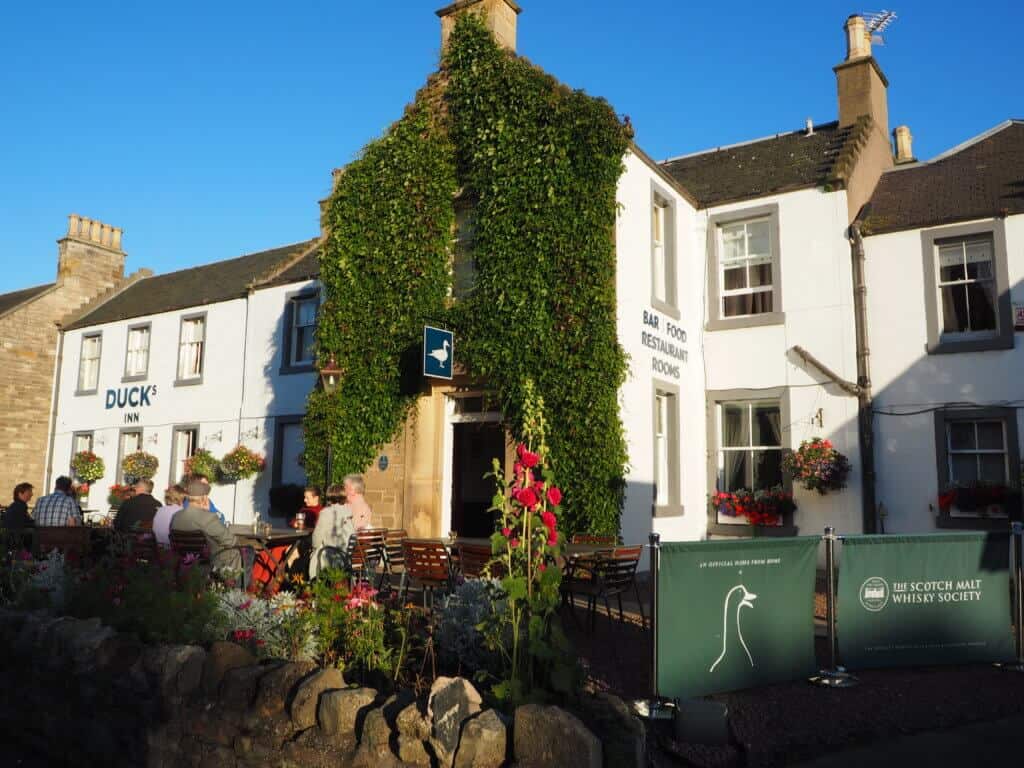 Duck's stay and play
Closer to the coast is the famous, Duck's in Aberlady. For bar stool putting, look no further! Aberlady is a friendly town, nestling in the heart of Scotland's Golf Coast's links land. Six links courses lie within a Bryson de Chambeau drive of owner, Malcolm's front door.
For memorabilia, golf history, a few stories, and a pint of two, Duck's is your place. Once again, tailored packages have been created to take the hassle away from booking it all yourself. Aberlady has Craigielaw and Kilspindie as its home courses and combined with Longniddry, five minutes down the road, this is a terrific three round trip. Test your links golf, then test your putting in the bar afterwards!
For Duck's full selection of packages, please click on the link.

Craigielaw stay and play
We mentioned golf nuts earlier, and Craigielaw is not afraid to shout about how good it is for golfers. East Lothian's only golf 'resort', the visitor can eat, sleep, golf, repeat. With its very own Donald Steel designed links golf course, its grass driving range and 6-hole short course, you can roll out of bed and one minute later, be on the first tee.
Despite the quality of its own golf course, Craigielaw is fully aware that golfers want to try more than one course. As a helping hand, packages have been created with their neighbours, Kilspindie, along with Longniddry and the Gullanes, which can be seen perfectly from the Craigielaw lounge.
For Craigielaw's full selection of packages, please click on the link.
North Berwick Golf Lodge stay and play
Last, but by no means least, is the North Berwick Golf Lodge. The clue is perhaps in the name, but if you are looking to stay in East Lothian's most famous town, then the Golf Lodge is a terrific option. Centrally located, catering for golfers and, again, a short walk or drive to some of the best courses in the world, it needs to be on your list.
Justin Thomas visited the West links at North Berwick a few years ago. He talked passionately about the quality of the golf course, but mainly about his experience of a pint and chat in one of North Berwick's hostelries. It's certainly a fun base.
For the North Berwick Golf Lodge's packages, please click on the link.

A welcome like no other
We are sure this will have given you a flavour for golf in East Lothian. There is no other way to do it, Stay and Play on Scotland's Golf Coast. The golf is one thing, but the welcome is another.
All our accommodation providers will be delighted to help you with advice and recommendations. For our full list of accommodation providers, please take a look at our website.
We look forward to welcoming you to East Lothian.